Sometimes homes featured online are so well executed, or unique enough to really jumpstart one's imagination. Every so often I like to post a few that have caught my attention. Here's the latest batch. See links to previous posts in the series here.
Another fine example of one-level living. I particularly like the horizontal aspect of the living-dining-kitchen layout. More pics here.
Classic farmhouse style, but with a modern twist. Yes, I could definitely live here!
This as-new renovation of a Seattle home is simply, well, perfection. From the dark colours everywhere (that work!) to the gold/brass details (nice change from stainless/chrome), the expansive spaces and of course those walls of windows...! Here's a quick slideshow — take a look! For more details, see this Dwell article.
Here's another one. Mix of warm wood and cool concrete...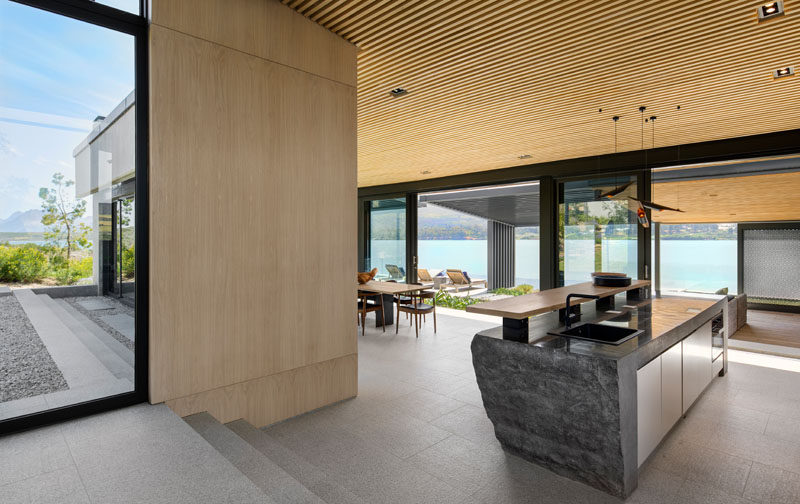 Here's something a bit different. it's refreshing indeed to see retail environments with great design cues. This one, a BC Government liquor store in Victoria. From the green wall to the shards of glass for windows, lots of interesting bits here.