Vancouver has some beautiful, interesting and inspirational homes - in all sizes, and at all price points. Sometimes, though, it's good to draw inspiration from other places. Here's my latest instalment of eye candy from around the world. For Parts I and II in the series, see here and here.
The exterior / interior design of this house is amazing. Best part for me is the one-level living. More info here.

I'm quite a fan of ingenious architectural solutions to fit awkward spaces. Whether steep slopes, oddly shaped lots, or, in this case, a narrow space between two walls, many of these contemporary designs are inspiration for any space. Find details here.


A separate structure simply for entertaining guests? This gorgeous space would actually make a fine house. Just add a couple of bedrooms and you're good to go. I especially like the dark, moody kitchen and...those windows! The cool steel walkway works too. More info here.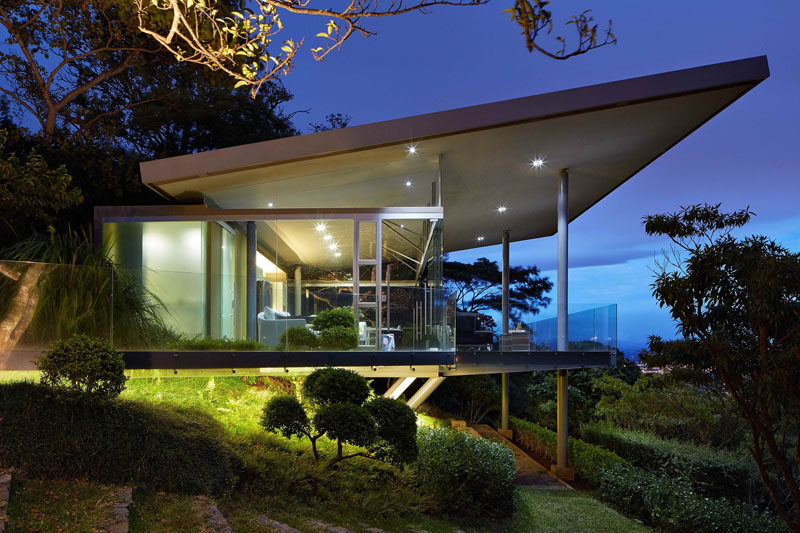 Very cool Seattle home, designed to maximize views, and privacy. From street-side all you see is the zinc and aluminum exterior; from the other, walls of windows with killer views. Even the garage has a view. Lucky car. Details here.